Sticker Information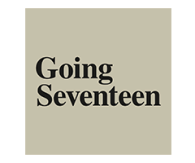 SEVENTEEN
SEVENTEEN [GOING SEVENTEEN]
Validity Period
Available Channels
SEVENTEEN, PLEDIS, SEVENTEEN+
Commemorative stickers for the release of [GOING SEVENTEEN], the 3rd official mini album of SEVENTEEN!
The profit of the stickers is returned to the celeb.
Purchased stickers are available on the app and PC.
Because downloaded stickers are consumables, we do not offer any refunds for this item.
You can preview it by clicking the sticker.